ACF was started by Debra Jones in 1985, who worked firstly as a legal secretary and then trained to be a legal executive.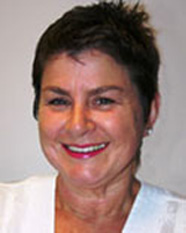 It was whilst she was working for a prominent divorce lawyer in Fleet Street that she noticed the poor quality of the typing received from the barrister's chambers so she decided to leave the city and set up her own word processing agency.
ACF has worked for many firms of solicitors and barrister chambers on subjects as varied as immigration, divorce, building litigation etc.
We are not the cheapest transcribing service and we don't pretend to be all things to all men. We believe we give a good value for money service. All our transcriptionists have a minimum of 5 years experience, mostly working for top London law firms and prominent investment banks before joining ACF.
We work from a small office in Broadstairs, Kent, which has the feel of the old fashioned typing pool but with 21st century equipment and no where near as much chat!
All our team are experienced legal and banking secretaries, we work together as an integrated team, helping each other with difficult transcripts and generally keeping the team spirit alive!
We have absolutely nothing against home workers, we have all done it ourselves previously, but find that an office environment is more conducive to "getting the job done", it helps that there are people to call on if you need help with a difficult transcript. Files are kept safe, not having to go through too many servers, once it reaches ACF it doesn't go anywhere else.